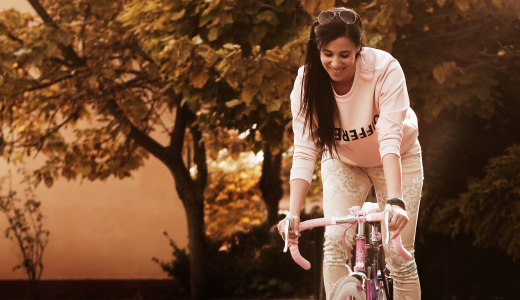 Where I came from
My name is Fanni Kerekes. Dad is not a doctor, neither is Mum, so we are not a traditional doctor family. I was born in Budapest, graduated here from high school, and I have been working here, too. We could say I'm a fixed track Pest-inhabitant, with all the positive and negative meanings of these words. I love this city, and I do not have any plans to leave. For a long time I was a Zugló-kid, then moved downtown, afterwards to Víziváros, and currently I'm trying to discover all the dirty secrets of Erzsébetváros (you know, where all the parties take place). To balance out the eternal conflict between Pest and Buda I recently decided to practice the dental profession in Pest as well (and not only Buda!). I cycle, I drive a tiny little car, but I'm also happy with public transportation – trying to live and breathe in harmony with the city.
Why I became a dentist
In this chapter it would be expected to have a story which is serious and profound, dating back to at least three generations, to demonstrate my commitment to the profession. My story is shorter. Like the vast majority of dentists, I was once a kid, so I collected everything that moved. But much to my parents delight, especially things that didn't move. I was mostly proud of the sticker collection on the wall of my room. Those who are insolently young do not know that wallpapers have not always been classy, sometimes even landscapes were stuck on the wall. In my case the enemy was an ugly picture of nine square meters of some autumn forest, which I wanted to colonise with my little self-adhesive friends and it seemed we'd be winning. Then my parents took me to the dentist – it certainly was not the first time they did so, but this one was a memorable one. At the end of the check-up I realised that this is the best job in the world, because the dentist, who I remember as a lovely bogeyman in a mask, took out a pile of stickers from the closet, and I could choose one. ONE! I already had a relatively pragmatic thinking even back then, and drew the consequences: if I'm a dentist, I do not have to choose from stickers, but I will have them all. ALL! Well, that's it. That is why I became a dentist. Of course, a good high school and the Latin language which I learned there, also helped a lot, and that my mom would have preferred to see me as a lawyer, so I had to… but the main reason… well, it was the stickers.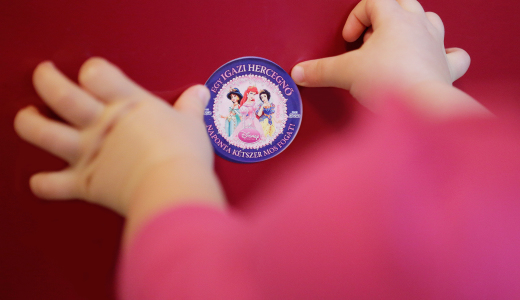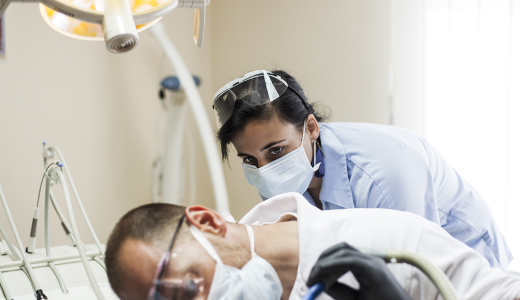 Studies
For those who want to become dentists, I briefly summarise how it all worked in my time. First, of course, the primary school, but I swapped it relatively quickly for the Fasor Lutheran High School. I can never be grateful enough to the teachers there, having seen more in me than a bag of popcorn. Then I completed the 5 university years in time at Semmelweis University, there is everything skin and bones, and finally the diploma and then a specialisation exam scheduled for every third year, then woooops and 30 years have already passed. And the following few doctors are responsible for how I am now, the extent of my gratitude towards them cannot be expressed in characters.
Dr. Gergely Götz
Dr. Ádám Lőrincz
Dr. Veronika Dercsár
Dr. Zsolt Székely
Dr. Péter László
Dr. Krisztián Makra
Experience
More and more with every day. Patients often think – or perhaps just hope – that the doctor is trying to be empathic. In terms of orthodontics, I am far beyond the expression 'the hangman is being hanged'. So far, during all my double-digit decades (teenage, 20's, 30's) I had some tooth alignment, for a total of five years. Therefore, when I enlighten patients about the possible risks and side effects, it is not just me talking from my studies, but also about my not too distant memories. In the picture those are really my casts to be seen from the age of 16 and 18, and from 26 when I was already a dentist – and the result beyond 30. At least on the upper jaw, the lower one is only half-ready.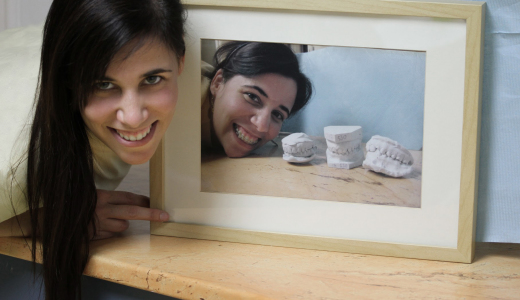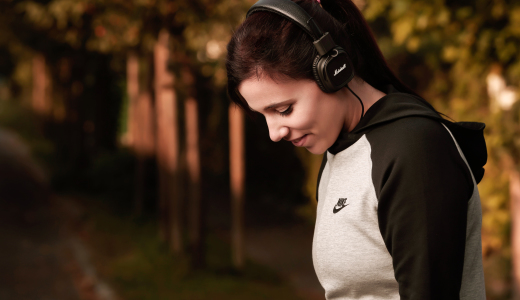 Leisure
I admit, I checked it on Wikipedia :
That's what I've found. I think of it as a priceless treasure, which is… rare. Given that the dentist is a human being, too, I usually spend it like others do: with friends, sports and travelling. I like climbing, though my sign in the kindergarten was a small boat and not a carbine. I used to love dancing (hip hop) and I hate to run, though I try to come to terms with this enemy of mine as well. I would send every single colleague of mine to practice yoga because the work we do doesn't do good for our back, but I've done it also only twice so far.